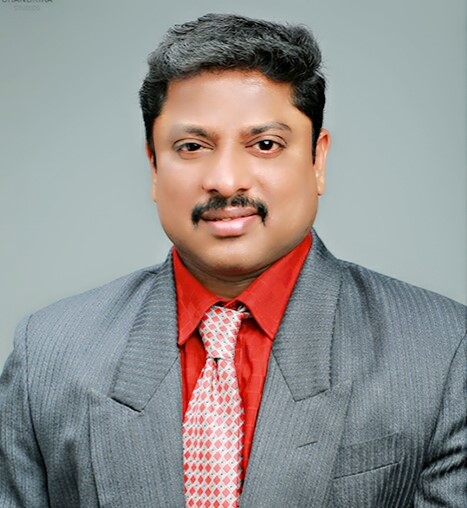 Dr. G.Suseendran
Assistant Professor,
Department of Information Technology,
School of Computing Sciences,
VelsInstitute of Science,
Technology & Advanced Studies (VISTAS), Chennai, Tamil Nadu, India

Dr. G.Suseendran received his M.Sc., Information Technology and M.Phil., degree from Annamalai University, Tamil Nadu, India and Ph.D., degree in Information Technology-Mathematics from Presidency College, University of Madras, Tamil Nadu, India. In additional qualification, he has obtained DOEACC 'O' Level AICTE Ministry of Information Technology and Honor Diploma in Computer Programming. He is currently working as Assistant Professor, Department of Information Technology, School of Computing Sciences, VelsInstitute of Science, Technology & Advanced Studies (VISTAS), Chennai, Tamil Nadu, India which is well known University. He has years of teaching experience in both UG and PG Level. His research interests include Ad-hoc networks, Data Mining, Cloud Computing, Image Processing, Knowledge-based systems and Web Information Exploration.
He has been actively involved in professional bodies Elected Member in London Mathematical Society, Member in Michigan Association for Computer Users in Learning (MACUL) USA, Member in International Association of Engineers (IAENG) Hong Kong,Member in Institute for Engineering Research and Publication (IFERP), Member in Computer Science Teacher Association (CSTA) New York. He serves as Editor/ Editorial Board Member / Technical Committee/ Reviewer of International Journal such Arab/ Poland/ Europe/ USA journals (Thomson Reuters, SCI, and Elsevier). He servers as International Committee Members towards International Conference conducted in association with IEEE, Springer and Scopus.
Major Projects & Achievements
Program Lead for Selangor State IKTISASS Program Program Lead for MARA Aerotech's Professional Development Centre Social Capital Analysis for UniversitiTeknologi PETRONAS (UTP), UMW subsidiary, Siemens (Australia) and 5 other undisclosed clients Consultant for Paradigm Infinitum (Australia) on AAX Communications Network CFD work on diesel fuel injectors, Ford DIATA engine.